3m x 3m Gala Shade Pro-40 Gazebo (Blue)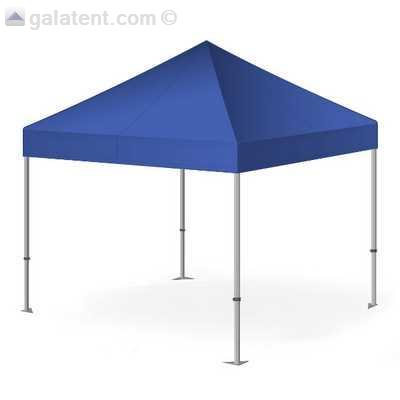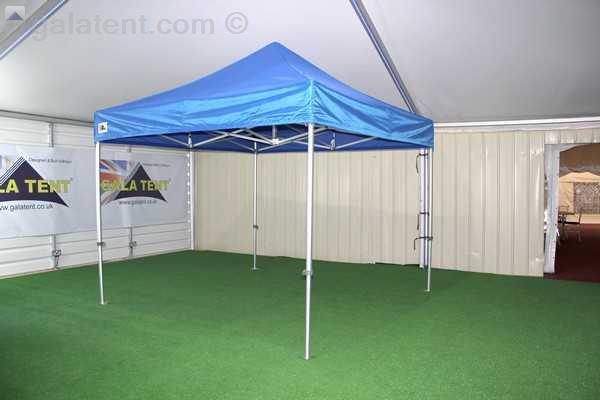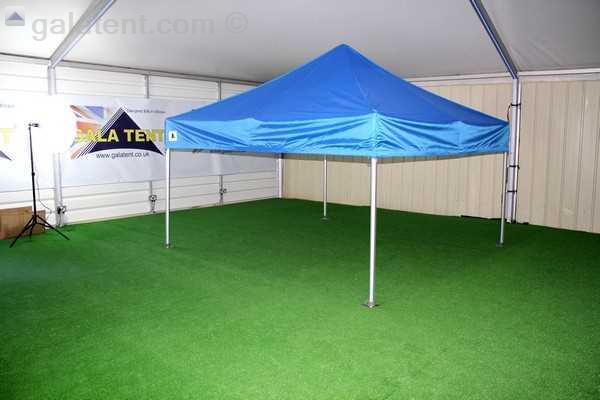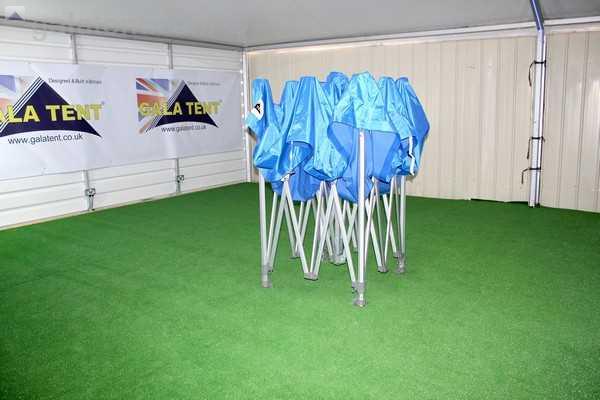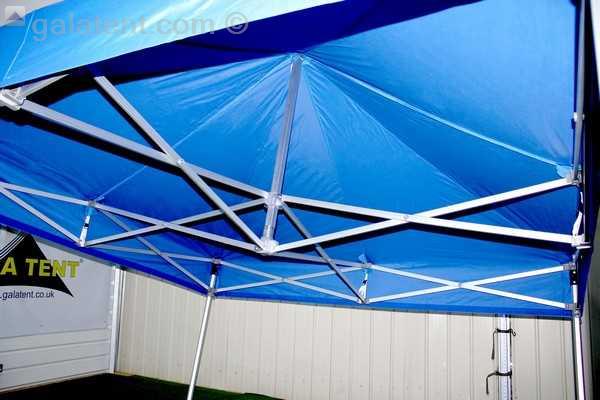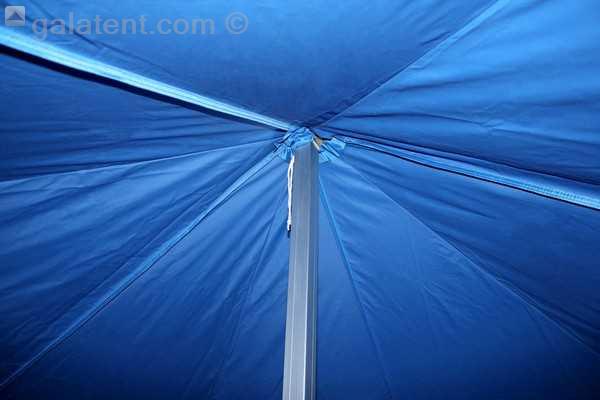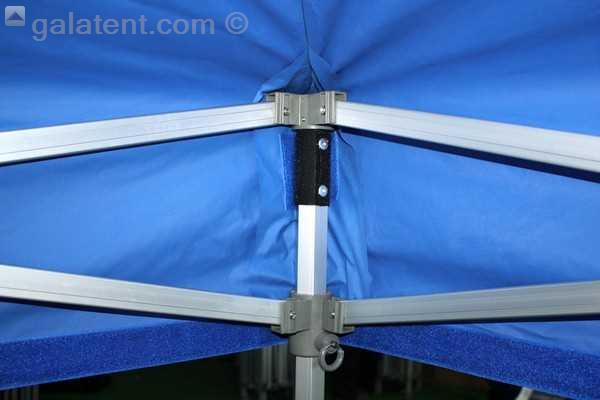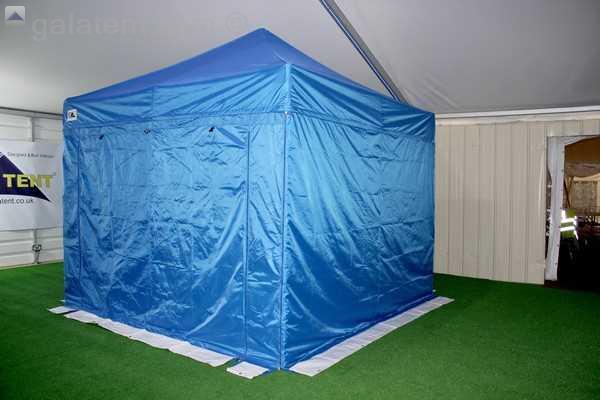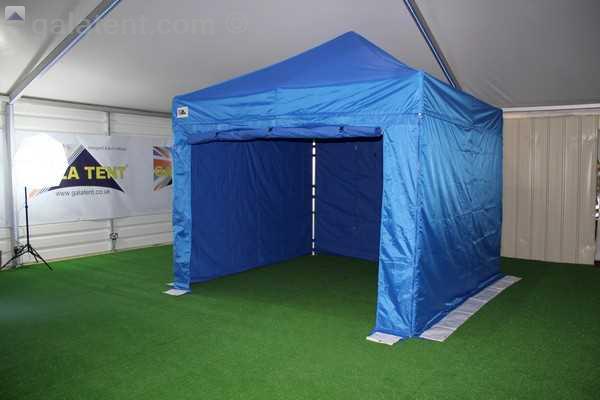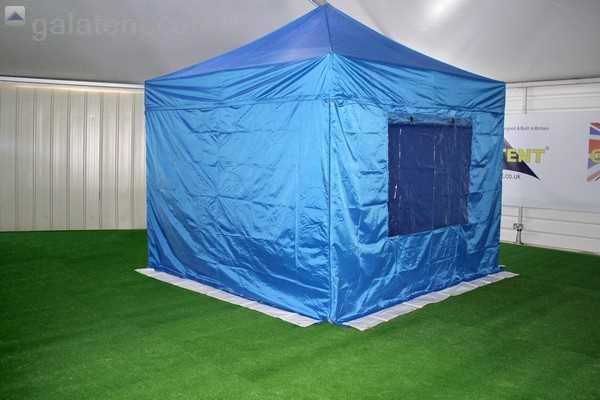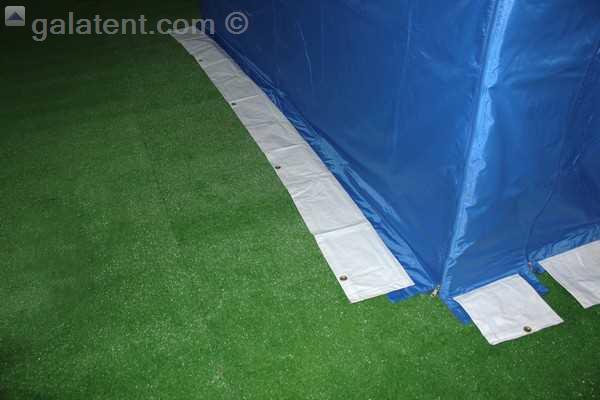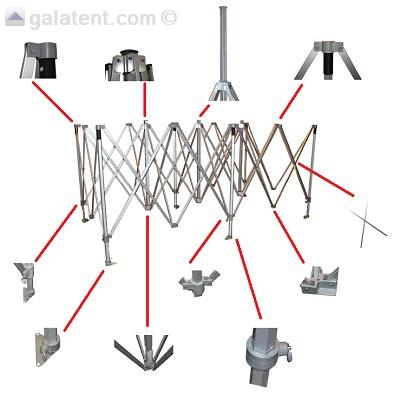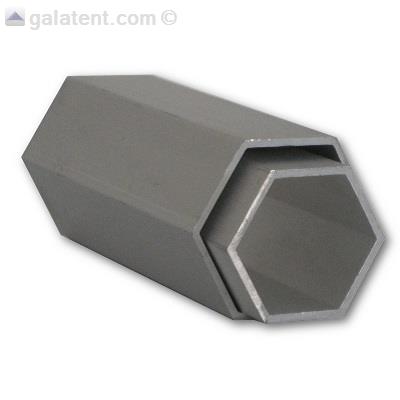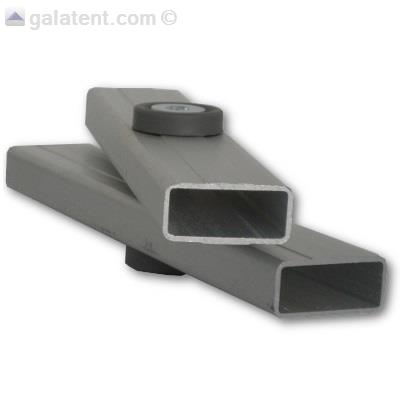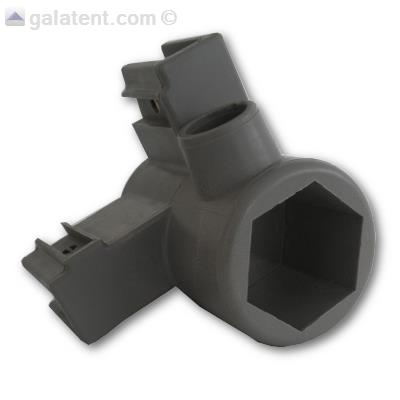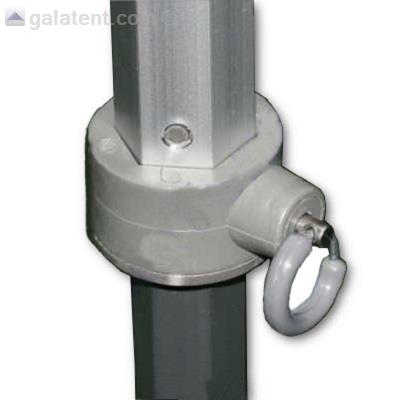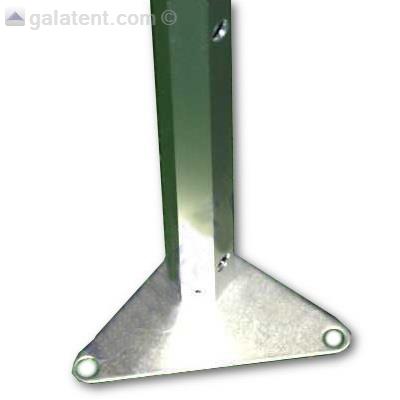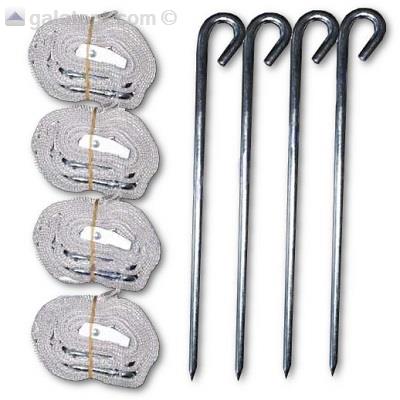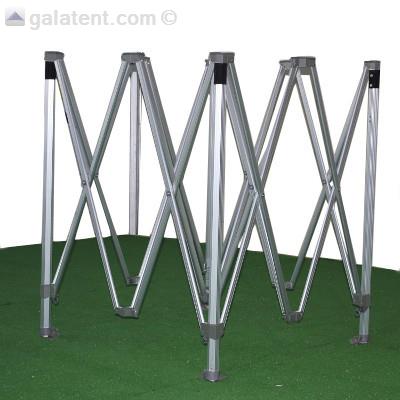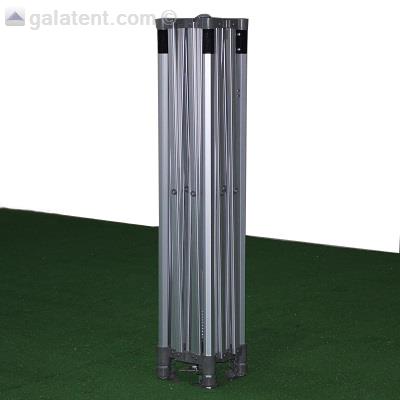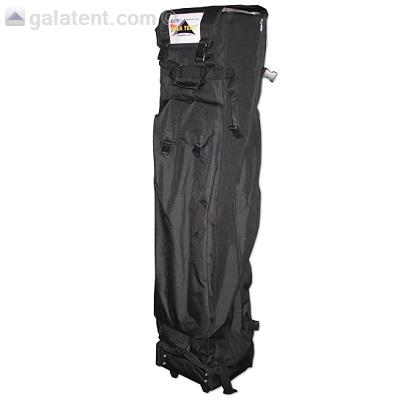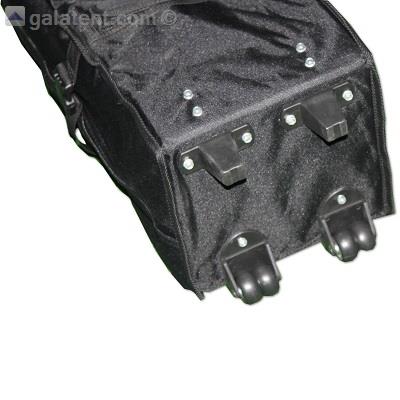 Dimensions: 3m x 3m (3 x 3)
Frame Specification:
40mm Aluminium
Covers Specification:
Polyester (PVC Coated)
€489.

70
Inclusive of 18% VAT
€415
Exclusive of VAT
30 Day Money Back Guarantee
Description
A mid range heavy-duty gazebo for commercial applications, with a balance of excellent durability and strength, practicality and value.
The frame is manufactured from 40mm aluminium tubing.
Featuring a simple mechanism, the structure is easily and quickly erected by two people in just a few minutes.
Ideal for:
promotional events,
catering,
trade stands at exhibitions,
market stalls,
reception areas,
entrance canopy,
smoking shelter.
Specification
Now with 5 Adjustable Height Settings
Position 1:
From ground to valance: 1400mm
From ground to the centre: 1440mm
From ground to the top: 2680mm
Position 2:
From ground to valance: 1550mm
From ground to the centre: 1590mm
From ground to the top: 2830cm
Position 3:
From ground to valance: 1700mm
From ground to the centre: 1740mm
From ground to the top: 2980mm
Position 4:
From ground to valance: 1850mm
From ground to the centre: 1890mm
From ground to the top: 3130mm
Position 5:
From ground to valance: 2000mm
From ground to the centre: 2040mm
From ground to the top: 3280mm
Features
Material made from 600d Polyester PVC lined cover
Optional Equipment
Sidewalls to fully enclose the structure
Weighted feet
Tie down kits
Ground bar kit
Sun shade canopy
Dimensions
Leg size: hexagonal 42mm x 42mm, (50mm x 50mm corner to corner)
Frame weight: 29kg
Tube upto 2mm profile aluminium
Canopy weight: 7kg
We use robust screws fixing for easy repair
We use profile aluminum profile centre joints
We use grey hammer tested Nylon joints
We use 6061/T6 aluminium, used in our big modular marquees, far stronger than used by our competitors
Packaging Dimensions
Frame - 170 x 32 x 32cm
Canopy – 44 x 37 x 13cm
Total Package Mass
: 34kg
Buying Guide
At first glance, it looks like a Gala Pro Gazebo. At second glance, it still looks like a Gala Pro Gazebo.
Even on third and fourth glances, you would be forgiven for thinking that many of the cheap gazebos on the market were indeed an example of a great British brand, with strong and durable joints and of commercial quality standards.
But look a little closer, and you would realise something was awry. For emblazoned across its valance are not the words 'Gala Tent', but rather one of several other brand names instead. Manufactured by our competitors, the Pro range may look like a carbon copy of the Gala Shade Pro range, but at a closer look it is easy to see that it is made of cheaper materials and is of lower standard.
The reason why they are making clones is simple : it is a fantastic product, and if they make a cheap version, they can try and take Gala's customer base. These pop up structures are open imitations and aren't being passed off as fakes, with their Chinese suppliers manufacturing these rip-offs quite openly, and are surprisingly getting away with it.
The problem lies in the thorny issue of patent protection. Gala Tent has been manufacturing commercial quality gazebos with the Gala Tent trademark name for over 15 years. Our trademarks include 'Gala Shade', 'Pro-MX', 'Pro-40' and 'Pro-50'. We have had reports that a number of small companies have popped up using our trademark names, some alarmingly were Chinese manufacturers posing as local companies. We have stopped many in their tracks, however it is a constant battle to protect our Intellectual Property from third party abuse.
Upon investigating these products were found to be very cheap imitations with poor design and build and definitely not built to last. For example, our competitors' joints are brittle and made from cast aluminium or PP plastic. Our joints are made of profile aluminium or nylon, which offer a very a advanced strength. Nearly all these companies are advertising that their frames are just as good as ours, so we did a case study and we found some shocking results.
Remember, if you are going to buy cheap, you will end up buying twice.
The reality is that you can only purchase a Pro-40 from Gala Tent!
Reviews
Average Review Rating:
5 out of 5
Date/Time Reviewed:
03/09/2015
Customer Name:
Mrs Stephanie Hurry
"Amazing service! Marquee is really good quality and perfect for the events that we take part in. Customer service is always top notch too!"
Date/Time Reviewed:
06/08/2015
Customer Name:
Mrs Alison Standing
"Recommended from our local town council. The gazebo is of excellent quality and very easy to erect. We would definately recommend your company"
Date/Time Reviewed:
06/08/2015
Customer Name:
Mr Tim Garner
"A top quality gazebo. Waterproof even in the heaviest monsoon, really robust in winds. We use ours both for commercial outdoor shows & also for camping trips. "
Date/Time Reviewed:
05/08/2015
Customer Name:
Mrs Caroline Hornberger
"We bought the shade and sides as we needed something sturdy but easy to put up and down as the events we attend are just a one day or a few hours. This has lasted us three years so far, and apart from a little discolouring on the sides, it has stood up very well indeed- through torrential rain and winds the English summer throws at us. It has stayed upright and kept us dry and the sun off as well. A few people have asked where it comes from and we have pointed them in your direction. We would buy again when this one finally gives up- which we hope will not be for some time yet. Easy to put up and take down, sturdy and hard wearing."
Date/Time Reviewed:
05/08/2015
Customer Name:
Mr Frank Maddison
"Absolutely fantastic product, we erect it on the patio late spring and enjoy bbq's right through until end of September when we take it down for the winter. Ordering was straight forward and delivery a few days later.....its a wonderful product, forget umbrellas, these pagodas are the bees and eyes. "
Date/Time Reviewed:
17/03/2015
Customer Name:
Mr Andy Brown
"Our Gazebo was delivered Friday, I was impressed with the careful packaging and my wife who is a machinist was impressed by the sewing and manufacture of the carry bags. It looks a quality piece of kit that we will get many years of use out of. Its certainly lighter than our previous gazebo "
Gazebo Sidewalls
Looking for sidewalls to fit this Gazebo?
Similar Products
Not quite what you are looking for? Have a look at these alternative Products